CIRKISh delight CABARET NiGHT #4
9TH DECEMBER 2018
Not My Circus & Landor_Space present:
Cirkish Delight !
Those Cheeky Monkeys at Not My Circus have teamed up with the team at Landor Space once again to bring to life a unique cabaret experience featuring five of the industry's top artists!
Hosted by top London compere Joe Morose ("impishly spiteful and particularly impressive" - Lyn Gardener, The Guardian), Cirkish Delight is an intimate journey through the art of cabaret.
A bill bursting with some of the finest exponents of circus, clowning, burlesque and comedy. Cirkish Delight features Abi Collins, circus superstar, the enigmatic Pi The Mime ("Remarkable" - This is Cabaret), Ian Marchant, an object manipulator … and Burlesque Bombshell Ruby Deshabille ("Seriously Hot" - Zoe Ball)
Ruby, a trained actress and showgirl ecdysiast, combines vintage glamour, impeccable musical taste, sensational costumes and occasionally left-field ideas in her breath-taking performances. Having sashayed her way across the stages of the UK and Europe for the last 10 years, Ruby is a highly-respected cabaret artiste, with a wealth of experience in performing and producing burlesque shows. 'Dazzling' - This Is Cabaret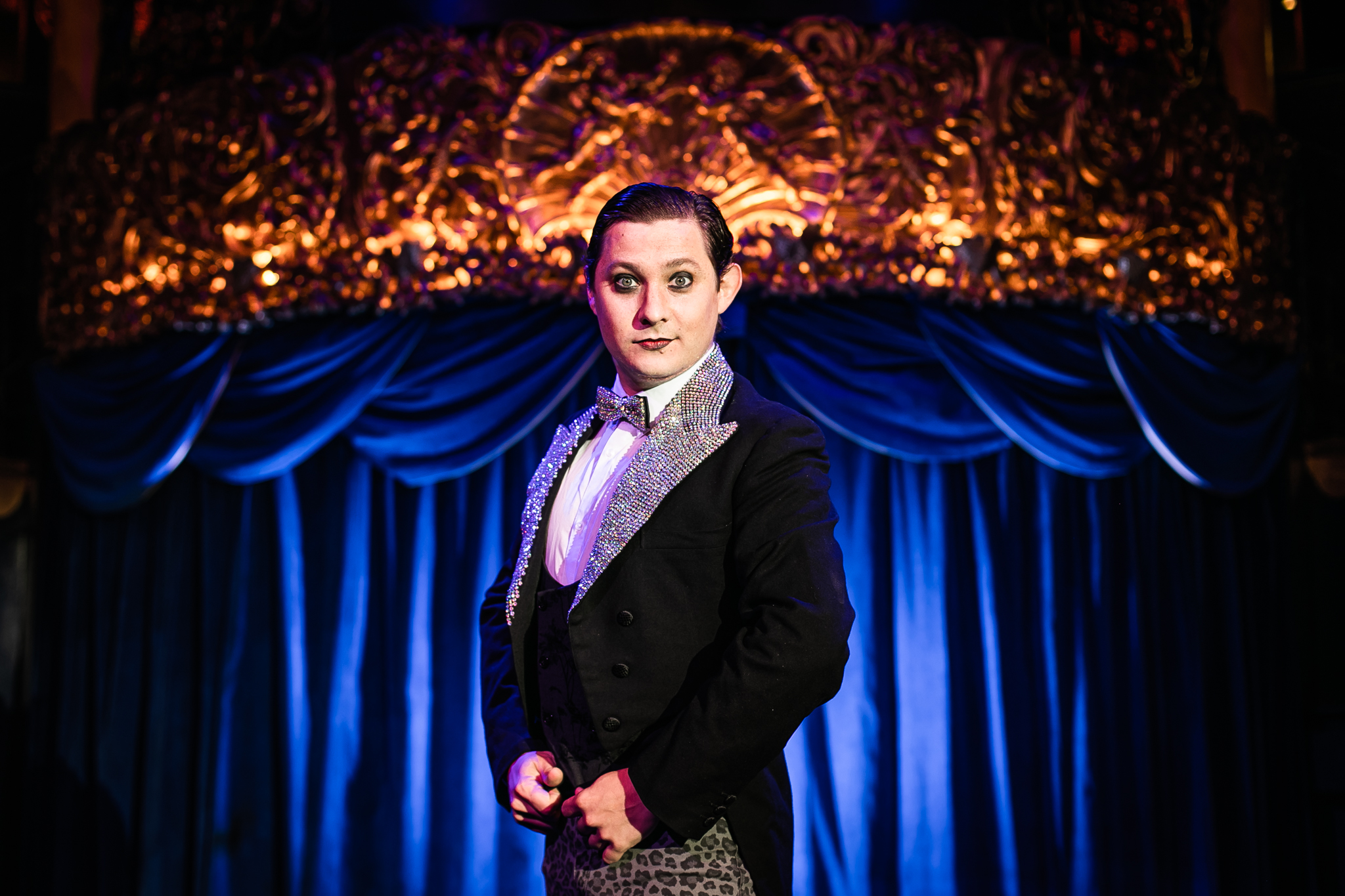 Joe Morose, the dandy Prince of Cabaret, is one of the UK's top comperes, nominated as Best Host in the London Cabaret Awards. With residencies at 4 of London's biggest variety and burlesque venues, a couple of West End shows and countless engagements up and down the country under his belt, it's fair to say, he's been about a bit.
'Impishly spiteful and particularly impressive' - Lyn Gardener, The Guardian
Having trained briefly at the Royal Ballet, Abigail Collins eventually ran away with the circus studying tight wire and trapeze before specialising in hula hoop. She has performed on five continents in four languages, and gained a swag of awards and nominations, including Best Comic Act at the Milan Burlesque Festival and Fool of Muncaster. Alan Davies calls her mix of character comedy, physical skills and off-the-wall audience interaction "absolutely brilliant."
Pi The Mime doesn't live in this world. Care to join him in his? Gender-bending, crowd pleasing, award winning, genre defying individual with a passion for making people think, feel but, most of all, smile. Starting as a theatre mime, Pi ventured into the London cabaret scene after being noticed by producers Finger in the Pie at Mimetic Festival. Since then, he has been exploring and developing cabaret in London, teaching burlesque and dipping his toe in the pool of drag.
Ian Marchant has been performing all over the globe for the past 20 years. Taking influences from the great Gentleman Jugglers of the past, he specialises in 'doing amazing things with everyday objects' . Mr Marchant will have you amazed with his skill and amused by his sense of humour.
Doors open @ 6:45pm
Show @ 7:00pm
Early birds £12 until the 15th of November !!!